Make Your Institution's Learning Page More Visible!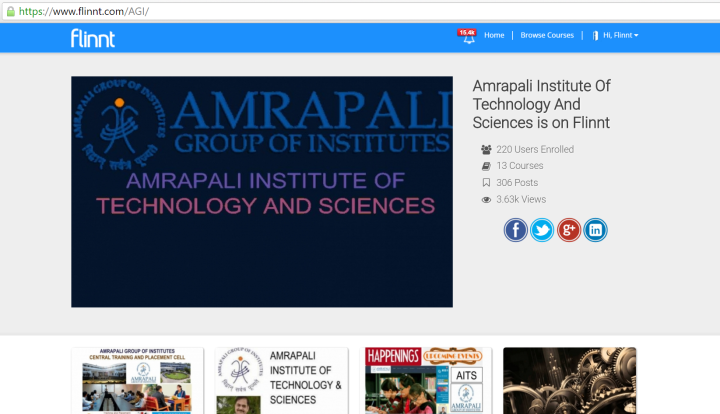 All institutions on Flinnt now have their own Learning Pages which they can share to make their institution more visible to others. These learning pages have a custom url: www.flinnt.com/YourInstituteOrBrandName. You need to be extremely careful of naming the URL you can't change it once it has been fixed.
Flinnt is now trusted by 800+ Institutions across the Country and you can access the Learning Pages of some of these institutions:
For Schools

For Colleges

For Pre-Schools

For Training & Content Providers
If you are a education, training or content provider and would like to have your own learning page on Flinnt, pl. click here.