Ever Missed out on Course Notifications? Not Any More with Our Clearly Visible Badges!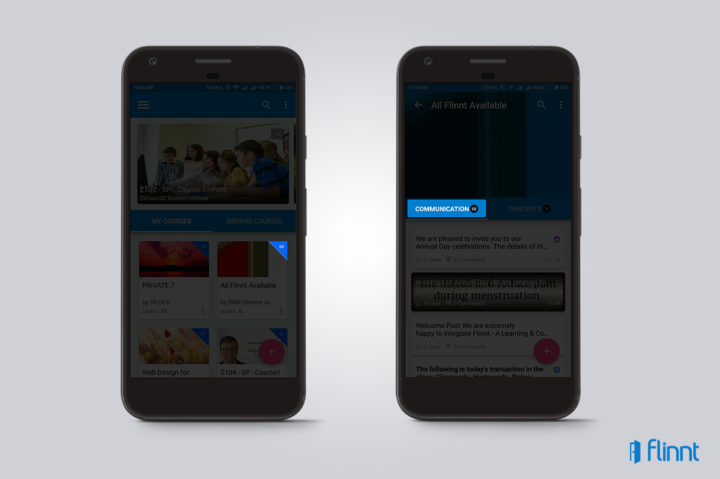 We're rolling out quite a few new updates on Flinnt and we're sure our users are going to benefit from all of them. Case in point- clearly visible badges to show you've got new notifications!
While we already had badges showing unread notifications, we felt the need to make them more prominent. With the new update, when you go to the My Courses section, you'll be able to see a little blue triangle badge on the top right corner of individual courses. Also, the number of new notifications will be visible on the badge.
Tap on the course with unseen notifications and you'll find the number of new notifications displayed separately on the Communication and Contents tabs.
Update your app as soon as you can and have fun Flinnting!