How to create a Flinnt course and allocate it to teachers.

The Flinnt Admin's primary job is to create courses and allocate it to the respective teachers. The whole process has just 4 steps:
Step – 1 Click on 'Create a New Course'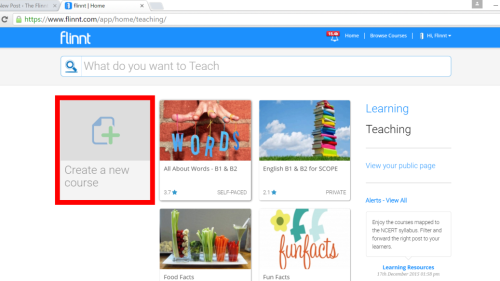 Step – 2 Choose the category and give it a name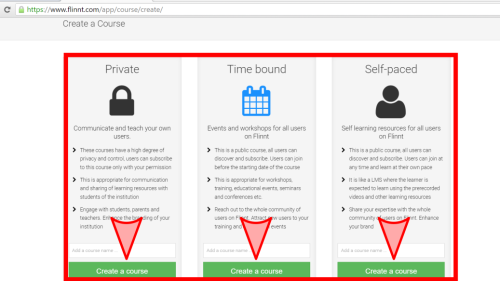 Step – 3 Inside the course, Click on 'Teachers'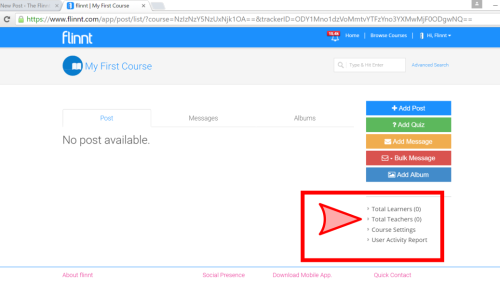 Step – 4 Invite the teacher by 'SMS' or 'email'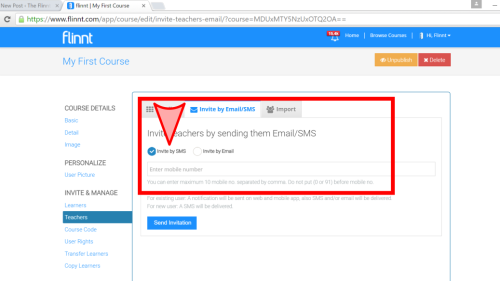 That's it, the teacher now has to login using their mobile no on which you have sent the SMS or the email id as their Flinnt username.