Technology Integration @ H.B.Kapadia New High School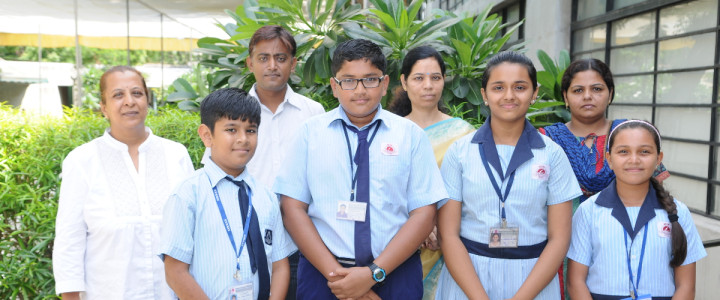 H.B Kapadia, one of the eminent English Medium School in Ahmedabad have a legacy of Educating the Society for more than 85 years. We have around four branches across the city and one Pre-School chain in the name of 9Kids. We have more than 14000 students catering to the different strata of the Society right from lower middle class to Upper middle class of the Society.
Integrating & implementing anything new into the system is always a challenging task with a team of such a huge number of learners & parents connected with the institution. As the head of the institute, responsibility always lies on us to share the best teaching practices which can bring both academic excellence as well as exposure to our kids.
Our students like other students today are keen about learning and using technology. Technology interests them & keeps them engaged. Social Media today has got engrained in our current generation so much that sharing, & discussing digitally has become the first choice of our students.
Indeed, there are pros and cons of using technology, but when we look at the outside world, where right from Government departments like Gas Booking, Railway booking to Ordering Pizzas, everything is tech enabled, so keeping our students away from technology will neither be possible nor be desirable.
The best option here is to convert or divert their digital time span towards more productive areas. Because on one side, where internet is perceived as only a medium of entertainment, on another side there are a lots of learning resources which are worthy to be shared with the learners. There are a lot of news channels, live happenings, articles blogs, etc which are available on net and which can be shared with our learners to make them understand that there is strong relationship between the real world and what they are learning at school.
I have always looked at technology from this perspective and when I came across Flinnt, I could understand that when it comes to simplicity and convenience, Flinnt is truly a "WhatsApp" for Educational purpose". The best part is that it combined the ease of "Whatsapp" with the control and structure of a full fledged Learning Management System. We started using Flinnt on the 1st June 2014 when my first interaction with the teachers happened and within a fortnight time, the entire school started using flinnt to share, communicate and discuss.
The key is the time taken for implementation, for us to get 3000+ students and 200+ educators and 6000+ parents online it took us only 15 days, this includes the time to create courses, conduct parent's meeting and training of the teachers. Implementation of any large scale change is daunting to say the least when it involves so many individuals but Flinnt happened quite easily and that I feel is the USP of Flinnt.
We are using Flinnt for many purposes:
Communication Purpose – Emergency Alerts, Announcements, Notices, Awareness Videos and Articles. For E.g. We had almost 12 inches of rain between 29th -30th July and we used Flinnt to inform the parents and students that the school was closed due to heavy rains @ 6.00 am in the morning. The interesting part is the response that we received from our parents like thanking us for informing them in advance with Alert.Notification.
Academic Purpose – Sharing Worksheets, Articles, Videos blogs etc. For example : On 23rd June when world heritage tag was given to Rani-ki-Vav, our teachers, shared the article in connection with their running chapter, Indian, Culture and Heritage.
Educating Parents : For Example, we shared an article on Parenting and the tips which are vital for it. We got tremendous response from the parents as the article talks about care, precautions etc which as a parent , they have to take care. Like that, we keep sharing videos and article on Child Sex Abuse, and other topics which are of vital importance for our parents, students and we as an Institute.
Creating Engagement: For example, we shared an article from Times of India which was linked with the chapter. We could see that students were interacting and sharing their understanding on the article. This way, i also observed that many students who feel a bit reluctant to share in the class, they were also participating and sharing their understanding over the learning resources shared b
Professional Development of Teachers : For example, i have created a very interactive course in the name of Professional Development, where in i keep sharing new learning pedagogies, research in the area of technology, motivational stories and articles which keeps my educators motivated to explore their potential.
Inspiring & Motivating our Students : We have created a very interesting group on Flinnt Platform, comprising around 3500 parents and students from Grade 1st to Grade 8th. So on any specific day, when any student from our school has performed well in any of the activity, we upload his/her achievement on Flinnt platform. Just by one upload this reaches out to all my 3500 parents and students. Till date, my all achievers were restricted till our notice board, but today i can inspire them and motivate them by facilitate it to reach out to all HBK family.
Sharing Mind-maps : We religiously follow a practice of sharing Mind-maps once we finish a chapter. Best part is, it helps students to revise the entire chapter just by viewing it at home at their convenience and in case if they come across any queries they can share their queries on Flinnt Platform itself. This has made the work of my Educators as well as Parents much easier because now students get ready made resources from the School and parents do not have to worry for their wards on how to get their revision done.
I firmly believe that no technology can replace teachers, however in order to make teachers use technology, it has to be very simple, convenient and mobile friendly.
Today it gives me immense pleasure that with just an additional investment of Rs. 15,000/- the whole school, including parents and teachers are using technology. Also all my stake holders, right from Management to Parents, are happily using it and appreciating our initiative.
I would strongly recommend Flinnt Platform as its very simple to use by educators & it ensures sharing and collaboration in anytime anywhere model. It provides ample opportunity for school heads to transform their respective institutions to learning centers of 21st century.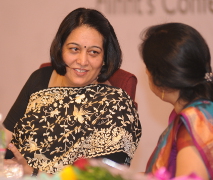 Mrs. Renu Seth,
Principal,
H.B.Kapadia Primary School,
Memnagar, Ahmedabad.