My teachers got students to actively learn through the app!!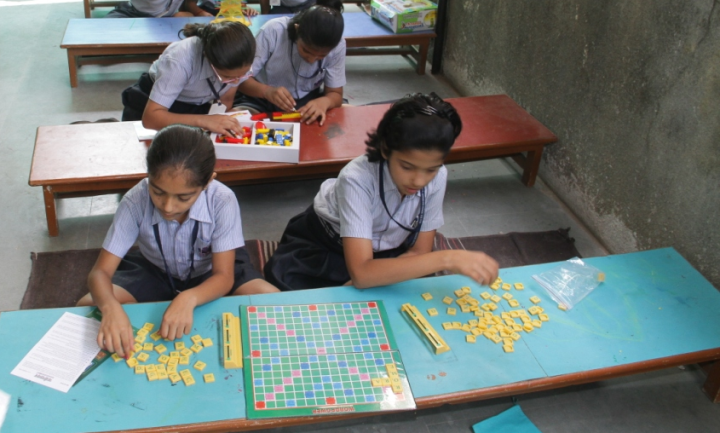 New Era Senior Secondary School, is a co-educational CBSE school, situated in Nizampura area of Vadodara, Gujarat. New Era School strives to provide a plethora of learning experiences which enrich the lives of students making them better individuals and responsible citizens. It aims at creating an environment in which every individual is cared for spiritually, morally, intellectually, physically, socially, and emotionally. The school boasts of being the most innovative and creative in the city.
Our school completes 25 years this year and the school is celebrating its silver jubilee.
We were introduced to Flinnt application last year. The first to learn about it was our admin staff, once the courses were created the teachers got on to it. The application is so user friendly that even the teachers who felt that the technology has walked in as an enemy were thrilled to use the app. The tech savvy teachers were elated to use and learn the app. the biology teacher said that it is the best thing that could have happened as initially she used to share photographs of rare species taken by her during her personal trips on her small cell phone. Using the app she is confidently able to share with the students at the time she captures them.
I still remember our first message shared on Flinnt was "Happy Holidays" and we had a "1000 likes in the first hour." Most of the comments read that they were proud to be associated with New Era as it always keeps pace with the new trends and this time being technology.
Parents heaved a sigh of relief as they could stay connected with the school and all communications would reach them on time.
We , at New Era , use flinnt in several ways. To name a few:
The home assignments are shared on flinnt. We have fixed days for every subject and the students access them on the app . No hassles of penning down in their school diaries
We use the app to share school's achievements with parents and students.
All classroom activities are shared live with the anxious parents in our Preschool and the primary classes.
The periodical circulars and all communication has just become a click away and most important paperless.
Science department and the math department have great quizzes on the app keeping students on their toes to answer them . Thus making them smarter.
I would certainly recommend all the schools to use the app as it delivers great value, the team is dynamic and easily accessible for all initial teething problems.
Ms. Pradnya Gokhale,
Vice Principal,
New Era Senior Secondary School,
Vadodara