Book, e-book or no book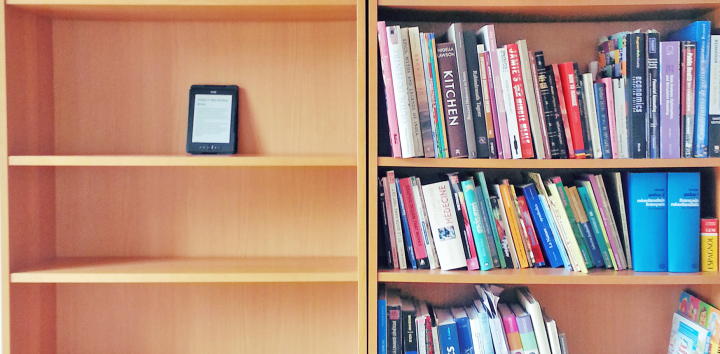 "We create as much information in two days now as we did from the dawn of man through 2003." – Eric Schmidt, CEO, Google, 2012
I don't know if Eric Schmidt can stand by that same statement today, just 3 years after he made the statement, it might well tuzen canadian pharmacy be that we are creating as much information in just one day rather than two days. Information and content is everywhere, google, facebook, twitter are all engaged in building technologies that can assist their users to manage this information deluge, they very well know that if they do not do so,640-911 pdf the users will not be able to keep up with the pace and they
will quit.
So in this context what is the relevance of a static textbook, in a kindergarten book should "S" stand for "Snake" or should it stand for "Selfie". What is more relevant to the toddler, what is the word that he or she is more exposed to and what is to say that "Selfie" will be relevant a couple of years from now. This was kindergarten, where we are more or less convinced that nothing much will change as far as the subject content is concerned. What about K-12 and higher education, new research and our understanding of subjects is evolving by the minute and even as I write this blog there are textbooks saying "Pluto is a planet". The map of the middle east is being redrawn every day, governments are changing by the minute, who will dare create a social science textbook and vouch for its veracity.
A physical book needs to be designed, printed and distributed and it takes a long time, between design and use, it is possible that the content can get updated. Then are e-books the way to go, they can be updated often and the updated books can be provided to the users. I would still feel that this is similar to the physical book, it will ensure that major bloopers can be modified but still they cannot reflect the changed reality moment by moment. The real way forward is a dynamic book taking shape as the information keeps flowing, the author cannot rely on the royalties coming in for perpetuity.
The author write the book and keep updating the book for concepts, data and examples on a day to day basis, an example in a marketing book meant for Management Graduates cannot be two years old, it has to be current, the latest "Pepsi Crash the IPL" campaign or the "My Airtel App" campaign need to be explained
and related to the concepts being taught. At times the whole concept may be turned on it head and the author should have no qualms in accepting that the old concept has lost its relevance and that some new concepts need to be adopted.
The learners have changed and so has the learning environment, JN0-102 pdfhow comfortable are authors, educators and publishers with the changed reality and how fast can they respond to the new challenges is the moot point.
Flinnt is a step in the
same direction, it empowers educators buy viagra cialis uk themselves to connect news, media, videos, articles and documents from various sources, sequence and structure it as per the curriculum being taught. The same sequence, structure and resources might not remain relevant to the needs of the learners or the teaching style of the teacher next year. They can be changed, updated and modified as per the requirement of the subject, class and the educator. We look forward to hearing from Educators on the degree of success that they have achieved through this approach.