Self-Regulated Learning Is the Way to Go: A Quick Read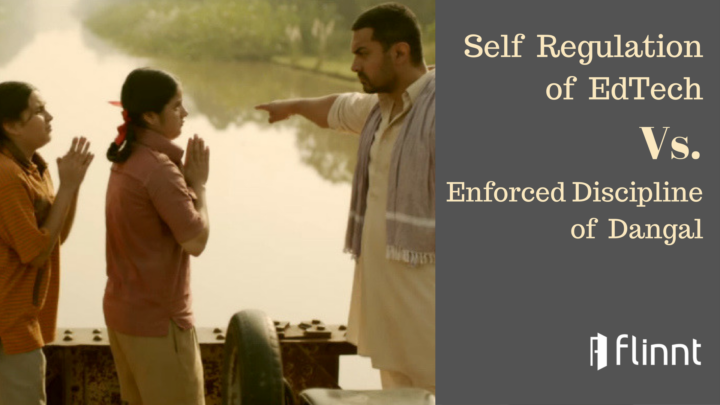 Educators are gradually recognizing the potential of the Internet as a powerful educational tool. That being said, several educators and parents of school-going kids still feel that supplementing classroom education with online learning will only distract kids from studying considering the many games, apps and websites they can access on mobile phones, tablets, or computers.
While the benefits of educational technology far outweigh the drawbacks, we can't turn a blind eye to them. But forcing kids to study, snooping about, taking away Internet privileges and other tactics won't motivate your kids to study; the right way to go about this is through self-regulation!
Read on to know more.
What Are the Benefits of Self-Regulated Learning?
Self-regulation is when a person is able to control their own behavior, thoughts, emotions and energy states without someone else's assistance. As children learn to manage by themselves instead of depending on others, they get better at maintaining relationships and understanding feelings along with learning and concentrating.

With self-regulated learning, children can stay in control of their learning process and manage time according to their schedule.

By setting goals by themselves and achieving them one by one, children can feel a sense of achievement.
Are There Any Disadvantages to Self-Regulated Learning?
It is possible for kids to procrastinate or waste their time on other activities instead of studying. Moreover, repeated failure to achieve goals and decreased self-efficacy can further bring down a child's desire and ability to self-regulate.
How Can Parents and Teachers Help Children Self-Regulate?
Plan and Strategize. Analyze learning tasks and plan strategies to get the job done. Also set out reasonable expectations for the outcome.

Set small goals that are easily achievable. Instead of asking kids to complete a whole chapter or an hour-long assignment, divide the work into parts.

Help kids monitor their own performance by setting a 15-20 minute timer for tasks followed by 5-minute breaks.

Work with kids to help them do better. Ask them if they had enough time to complete tasks, if they failed to understand things, or what caused them to be distracted or completely engrossed in their work.

Help students compare their performance with their own previous results, not with those of other students. Reflect on the strategies used to get the work done and compare what was better or worse.

All students have different learning styles- adapt to whichever way that works for them so that learning remains fun and doesn't become a chore. Educators can add a variety of learning resources on Flinnt, making it possible for all types of learners to be self-regulated learners.
Conclusion
Pushing children to do the right thing may not always yield results. On the other hand, motivating them to do what's right is sure to benefit them in more ways than one.
We're sure that the tips given here will help you immensely. Do let us know in comments what you do to help your children or students get better at self-regulated learning.