Looking for a Free Unified Communication Platform for your School, College or Kindergarten?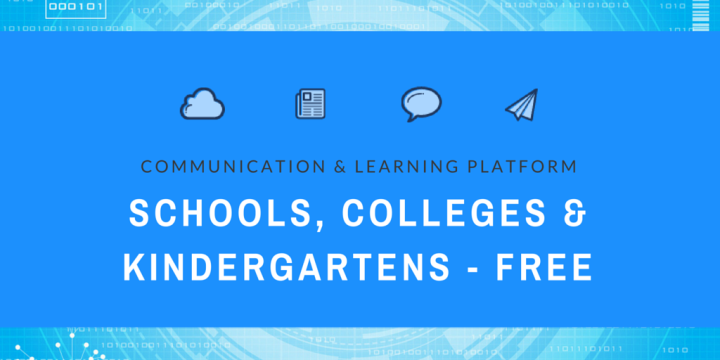 Flinnt is a free app and web based platform catering to communication and learning needs of educational institutions. It is being used by standalone kindergartens, chain of kindergartens, K-12 schools, Colleges and even private coaching institutions.
What makes it a Unified Communication Platform?
Institutions have diverse communication needs:
At some point institutions need to just broadcast a message to all the stakeholders in the institution;
at other times they need to send information of events, circulars and learning resources to specific groups and
further they might have to send personal messages regarding attendance, assessment results and meetings to individual learners.
Flinnt enables all this and more at absolutely no cost to the institution.
What makes Flinnt different from other communication platforms?
Learners, teachers, visiting Faculty, parents and other stakeholders, each group requires to be dealt with in a different manner, with Flinnt:
It offers the option of logging in with mobile no. this enables notifications to be sent as an SMS. This ensures that non availability of internet is not an issue in communication.
In some groups you can switch off even commenting or replies;
whereas in other you can enable commenting or commenting with approval;
in other groups you can have even learners messaging back the teacher.
Over and above all these control features, teachers can individually mute or unmute each user in a group, they can also delete any unwanted comments made by any individual.
Does Flinnt do anything to facilitate learning?
Flinnt Community is a repository of free content curated from multiple sources, it is mapped to different levels and subjects for e.g.:
Primary English Grammar Videos
Micro and Macro Economics videos
Xth Std History NCERT textbook
Animals Videos for Preschool
Teachers can access these resources and simply repost it to their learning group. This is a growing repository and there are multiple users who are contributing to this repository.
How to implement Flinnt in an educational institution?
Implementing Flinnt in any institution is simple:
Institutions sign up for a Free Institutional account.
They create different courses.
Import their learners and teachers.
Teachers and administrators start sharing routine happenings and learning resources.
How to contact the Flinnt Support Team?
You can contact the Flinnt support team by:
writing and email on hello@flinnt.com
Calling up on 9925019575
Send a Whatsapp message on 9925019575