Indian Internet user base touches 402 Mn and educational institutions are set to benefit.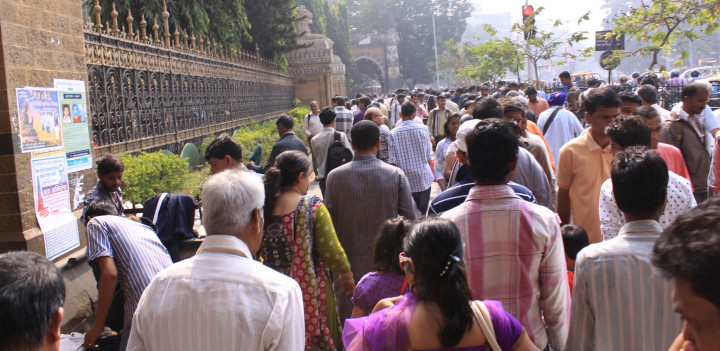 Indians will become the 2nd largest community of internet users in the world by overtaking US in December 2015. Indian internet user base grew by 49% over 2014 and it is expected to become 500 Million next year.
To put the 402 Mn in perspective, the total Indian urban population in 2014 was only 302 Mn, what this means is almost 70% of the urban population is now using internet. For educational institutions the biggest stumbling block in the use of internet was that all students did not have access to internet but that has now changed. Almost 100% of students in urban schools and colleges have access to internet at home either through their own internet enabled devices or through their Parents devices.
Kindergartens have a lot to share on a daily basis and their parent population is now totally on mobile internet. The ability to share messages, posts, videos and photographs of class happenings using private, secure and free platform like Flinnt has transformed the engagement level between the kindergarten and their parent population.
K-12 schools are eyeing the possibility of doing away with multiple communication platforms like SMS, email and in some cases Whatsapp groups by connecting their parents, teachers and students on Flinnt. The biggest benefit is that with Flinnt it is possible to send School wide alerts, teachers can send class specific and subject specific homework and notes, they can also send messsages to individual students or a group of students. Thus Flinnt is becoming a one stop shop for all the communication and sharing needs of schools.
Students in Colleges are all on internet enabled mobile devices, for colleges to keep the students informed about happenings in the college, important dates regarding registration and examination, providing notes and handouts etc. Flinnt is proving to be an invaluable platform. Professors and students are enjoying the mobility and engagement provided by an app based platform.
Cloud based, mobile first and free seem to be the key words that are driving technology adoption in educational institutions. With ease, convenience, privacy and control as cornerstones, Flinnt is fast becoming the preferred partner of educational institutions for their communication and sharing needs.
Image Credit : Hetarllen Mumriken