How to add learners to the course.

Once a course has been created and allocated to the teacher. The teacher has to import the learners into the course. Before you can begin importing the learners pl. download this excel sheet and fill it up with the 'First Name', 'Last Name' and 'Mobile No.' of the students in the class.
Step – 1 Go into the course and click on 'Learners'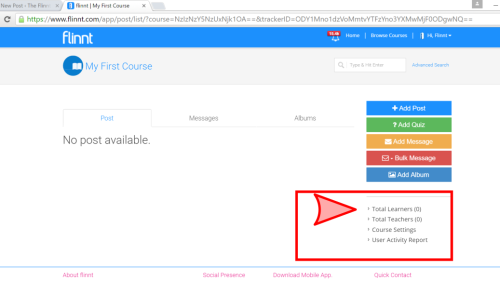 Step – 2 Click on 'Import'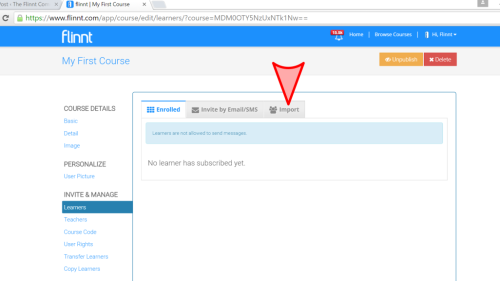 Step – 3 Click on 'Upload' and upload the filled excel sheet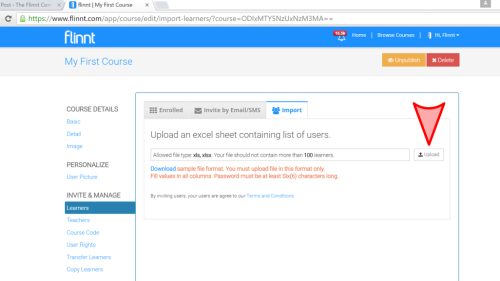 Step – 4 Check the list and click on 'Import Now'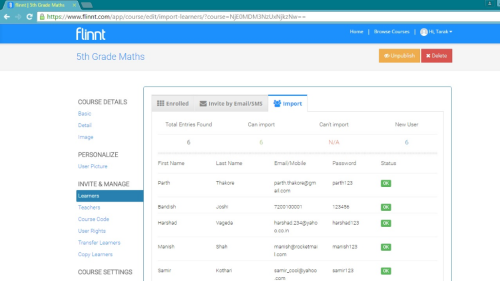 That's it all the students have been imported into the Course and they will be sent the necessary intimation.