Free Communication & sharing app for Educational Institutions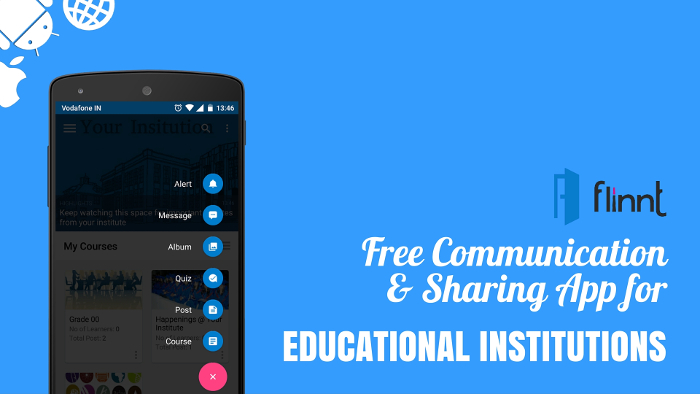 Flinnt is a free app and web based platform catering to communication and sharing needs of educational institutions. It is being used by standalone kindergartens, chain of kindergartens, K-12 schools, Colleges and even private coaching institutions.
What brings such diverse educational institutions to Flinnt?
Unified Communication Platform : Institutions have diverse communication needs:
At some point institutions need to just broadcast a message to all the stakeholders in the institution;
at other times they need to send information of events, circulars and learning resources to specific groups and
further they might have to send personal messages regarding attendance, assessment results and meetings to individual learners.
Flinnt enable all this and more at absolutely no cost to the institution.
Control : Learners, teachers, visiting Faculty, parents and other stakeholders, each group requires to be dealt with in a different manner, with Flinnt:
In some groups you can switch off even commenting or replies;
whereas in other you can enable commenting or commenting with approval;
in other groups you can have even learners messaging back the teacher.
Over and above all these control features, teachers can individually mute or unmute each user in a group, they can also delete any unwanted comments made by any individual.
Signup to Flinnt to create your institutional id www.flinnt.com
OR give us a call / Whatsapp on 9925019575
OR just post your contact details and we will get in touch with you.