5 Ways To Teach History Using Technology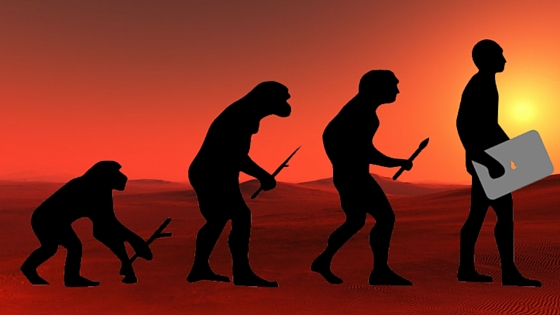 Learning history is always a tough row to hoe but it is the most viagra side effects heart attack colorful subject once you get to know the reason for you need to
understand history. Similarly teaching history is also a difficult task as you come across timelines, choronical, kingdoms and their stories and these all can be taught through rote learning and nothing else.
But with technology, you can grab the attention of your learners and also interest them in history. There are few ways in which you can integrate technology in history teaching and make it more interesting and engaging: 1. Share videos: To explain any story or to illustrate a fact, http://chineseviagra-fromchina.com/ visuals are more powerful and it also sticks to your memory for a longer period of time. There are plenty of videos available as open educational resources on the Internet. YouTube is the most popular platform for open education, here you will buying from a canadian pharmacy find many playlists like History CBSE, CBSE ancient history, introduction to history which lists a series of videos mapped directly to your curriculum. There are also channels like History channel, History teacher, Crashcourse etc. which have various playlists on history. History based documentaries like Mahatma Gandhi, Satyagrah, Mughals documentary, Indus Valley civilization etc. can also be efficacious. 2. Share wiki links: Today Wikipedia pages are like the Bible, you can find all the necessary facts and figures. It is collaboratively prepared so it has a mix of information and all the topics windows10explainedare organised into sub categories and have hyperlink to the relevant sites. generic cialis coupons These links help you to explore the topic in-depth and to get additional information. For example if you search about the Chola dynasty in the wikipedia, you will end up also exploring about the Mauryan Empire, Rajendra Chola, Pandyan dynasty, Godavari River, Kaveri river and many
more topics through the links collated on the page of Chola dynasty. 3. Virtual tour: A virtual tour is a simulation of an existing location, it is usually composed of a sequence of videos or still images. You might not be able to make the students visit all the museums and the heritage but through the virtual tours the students can get the real feel of the museums. The website "National council of science museum" has links to many virtual museums across India. Similarly Google's cultural institute is making available most of the country's heritage online. You can also visit 20 wonderful online museums to see some of
the best museums across the globe. 4. Share Facts: There are many websites on social media platforms like the Knowledge India magazine on Facebook, Indian history pic on Twitter and other standalone websites like curiosity.com, discoverykids.com etc. which give you historical facts and figures. These can be also be shared with the students. 5. Project: Project preparation in History definitely ask for technology integration, to make any project in history; learners need to understand the significance ofWindows 10 Professional OEM Key events, timelines, different historical patterns etc.. The data can be collected through internet. The animated videos, graphs, charts etc help students to have a better understanding with the better evidences. By integrating technology in the history, teachers can look beyond textbooks. Since many resources are not available physically to students, learning through technology opens the door to understanding how historians and researchers work.