5 Things You Should Know About FLINNT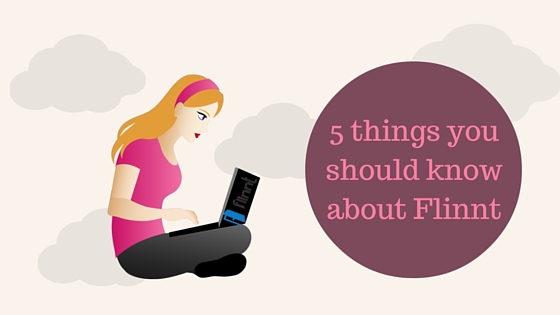 Flinnt is an Edtech offering a free platform for institutions, teachers and students. It is being used by Graduate and Post Graduate Institutions, K-12 Schools, Kindergartens, Activity & Hobby Centers & Tutorials & Examination Coaching Centers. Teachers and instructors can share learning resources like documents, links to websites, assignments, images and videos with their students linking it to different topics and courses. Many institutions also use Flinnt as an institutionalwindows 10 Product KeyIntranet to communicate achievements, announcements and updates. Let us explore some of its significant features: It is a communication platform: Institutions needs to communicate with their parents and teachers need to communicate to students. Usually communication happens through sms, circulars or emails, these are time consuming, costly and tedious but Flinnt replaces all these with an unified communication platform connecting all stake holders. Mrs. Ratna Saha, Principal, D.R. Memorial, Vadodara says: "Communication between school and parents has become very easy, thanks to Flinnt. Convenient for teachers to uploads links, also sharing news, school events, celebrations, achievement is just a click away." Over and above the ability to send "Posts" to different groups of users, Flinnt also has an "Alert" which can be used in case of an emergency or in case any information is to be sent to all the stakeholders in one go. It is a Learning platform: Initially it may be perceived as a communication platform but it is actually designed to be a learning platform where a teachers can share resources in the form of audio, video, docs, images or ppts with their students. Educators can share their own notes, pictures of diagrams on their own class whiteboard, links to websites etc. through the Flinnt App on their smartphone. The ease and convenience of sharing such resources means that more resources buy windows 10 Product Key gets shared as the teacher does not have to wait for the class to come together. This also means that the learners can
stay engaged with the topic, the teacher and their peers even outside the class. As quoted by Jinal Joshi, Educator, Anand Niketan School, Ahmedabad:
"The material shared by
other teachers across the country comes in very handy to upgrade and evaluate our own subject knowledge. It is the right medium for communication amongst the parents, students and teachers without the worries of other social media hazzards." Flinnt Communities: Flinnt also facilitates the process of content discovery and sharing through the Flinnt Community. It offers a range of curated content mapped to different subjects and levels. These community
courses are subject specific and have a mix of videos, images, posters, articles and news about the particular topic. These community courses can be accessed absolutely free of cost by all educators and they can 'repost' the relevant resources to their own learning groups. Satish Patel, Academic In-Charge, P.P. Savani School, Surat says: "Teaching became more lucrative as more resources are used for understanding and communication between students and teacher has increased due to proper use of Flinnt. Teacher found flinnt useful for students as well as teachers." Repost Content: Forwarding content from one group to another in social media platforms has made forwarding and sharing second nature to almost all educators. The best part of the Flinnt is, undoubtedly that it provides similiar feature to educators through "Repost". Teachers can repost from any courses subscribed by them to any other course in which they have teaching rights. This facilitates ease of content discovery and sharing from the Flinnt Community courses and it saves a lot of time for the educators. Retrieve resources: The shelf life of a communication in a learning context is pretty long, you may have to go back to a particular post at the end of the academic year. With Flinnt, retrieval of information is very easy unlike other social media platform. In one click, teachers and students can filter the posts by tags and explore their relevant videos. Teachers can repost some important posts before the exam and students can also retrive the post by filtering. In a nutshell, Flinnt is an unified communication and learning platform for teachers, students and institutions, where you get a freedom to discover and share the open educational resources, in a controlled and private environment.